on Tue Jan 25, 2011 4:07 pm
A less Caribou looking reskin for the bush antlered
deer
with variants.
Creator:Koiking
Compatibility: ZT2, ES, EA
Bugs/Glitches/sidenotes: none that I know of, although the dark Brownish red and black variants are difficult to tell apart.
Screenshots:
Adults, females foreground, males background. Main skins on the far left, white variant, dark brownish/reddish variant and the the black variant on the far right.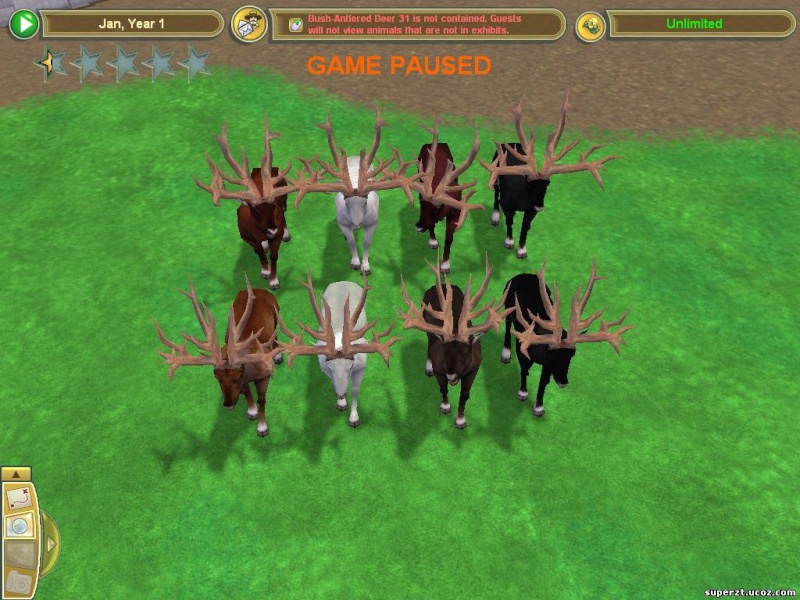 link:
http://www.mediafire.com/view/be23w1whwkwvq3h/zzzzzzBush_Antlered_Deer_Reskin_Update.z2f
Hashtags:
#bush
#antlered
#deer
#reskin
#variants
on Sat Sep 05, 2015 9:33 pm
The download link has been replaced.

Permissions in this forum:
You
cannot
reply to topics in this forum