on Sun Feb 25, 2018 3:54 pm
You should see a new icon in the bottom right hand corner of the forum that looks something like this -->
. Clicking this button opens the Forumactif Messenger window, which displays a minimal version of the forum. You may find the interface to be somewhat familiar if you have used an SMS or IM application before.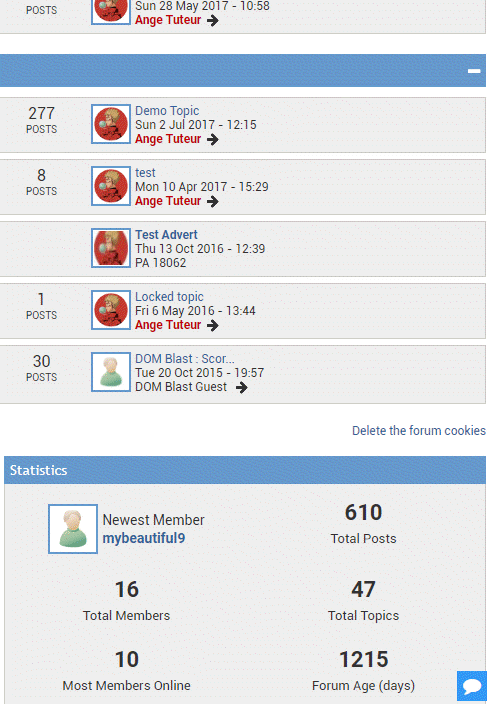 Go ahead and click through the forums, and find a topic to test out Forumactif Messenger. Once you have opened a topic, you should see a textarea along with 3 buttons at the bottom of the window; these are the message actions. For now, enter you message in the textarea and click the paper plane (

) or press ENTER to submit your message.
TIP :
You can use
SHIFT+ENTER
to add a line break to your message.
You should have noticed that all this time you navigated through the forum and posted a message without ever leaving the page you are currently on ; this is just one of the many powerful features that Forumactif Messenger provides you with ! Now previously we mentioned 3 buttons for the message actions. You already used one of them, which is for sending messages. The other two buttons allow you to enter emoticons and attach media to your messages. Go ahead and try them out !
Last but not least is interacting with messages ! If you click the username of someone's message it'll add their mention handle to the message box, so you can mention them in your message. Additionally when you hover over any message, message actions will appear below it. These actions allow you to quote, edit, or delete a message, depending on your permissions. Go ahead and give these features a try !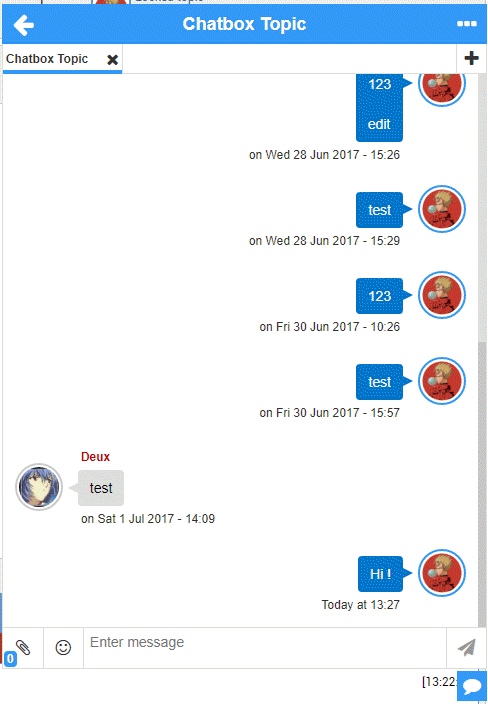 on Sat Mar 17, 2018 1:17 pm

Permissions in this forum:
You
cannot
reply to topics in this forum