Designer:  
Tamara Henson
Original Creator
: Blue Tongue Games
Requires:
 Jurassic Park Operation Genesis for PC
Public Domain:
 Yes
Language:
English
Bugs:
I believe the dead skins revert back to the originals.
Description:
In darkest Africa is the land of Pal-ul-don where the dinosaurs never became extinct. There Tarzan encountered the fierce gryf, a carnivourous descendant of triceratops with carnivorous tendencies. In paleontology life sometimes imitates art and new discoveries have shown that triceratops probably did occasionally eat meat.
This download gives the JPOG trike the gryfs brilliant coloring. It also includes an edmontodsaurus skin based on the okapi and a pachycephalosaur skin based on the warthog giving it the bristle-like quills found on related genera. The dds files are included for MSTs
How to Intall in the Game(s): Save your original files then unzip the download and place the contents of the Data folder in your JPOG/Data/matlibs folder. When it asks you if you want to overwrite the files say yes.
Screenshot: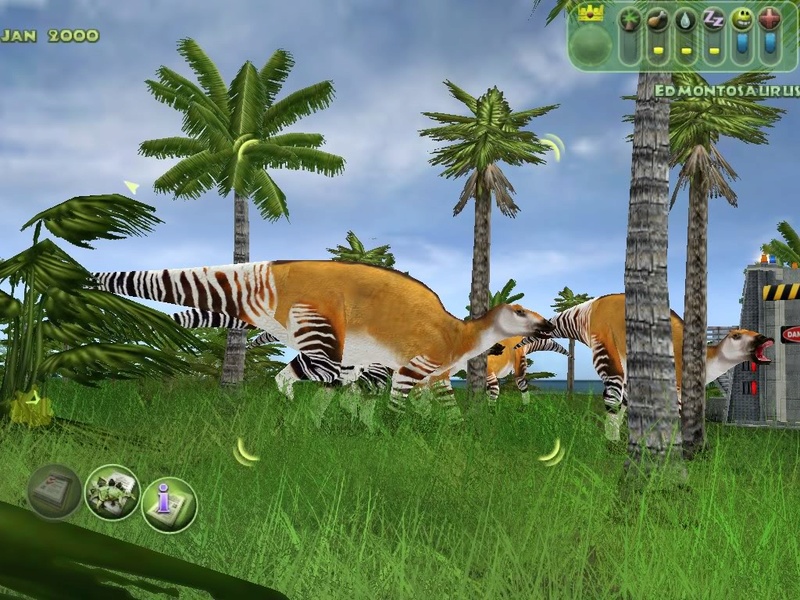 Download Link:
http://www.mediafire.com/?oacpo4ccdul390d
Hashtags:
#JPOG
#Tamara
Henson
#Skins
#JurassicPark
#Tarzan
#EdgarRiceBurroughs
#Gryf
#PalUlDon