Designer:  
Tamara Henson
Original Creator:
Blue Tongue Games
Requires:  
a drawing program (Photoshop, GIMP, etc.) to color it and convert it to a dds file and a text editor or TML tools to convert it to a matlib file.
Public Domain:
Yes  (have fun)
Language:
English, though really N/A.
Bugs:
None
Description:  
This is a plain grey scale triceratops skin for Jurassic Park: Operation Genesis. It is not an actual mod but a tool for modders. It is a texture file for those wanting to make their own skins for the game. The texture was made to match actual preserved triceratops skin for the most accurate texture known at the time.
Screenshot: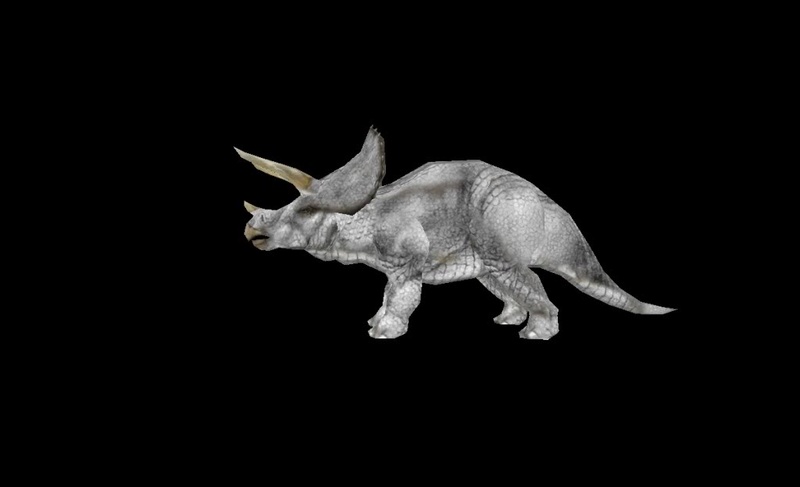 Download Link: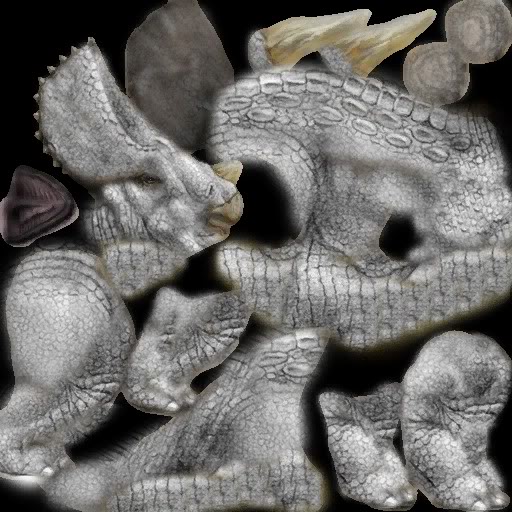 Just copy the picture to download
Hashtags:
#JurassicPark
#JPOG
#TamaraHenson
#Tools
#Hacks
#Triceratops
#Texture