on Wed Dec 16, 2015 5:15 pm
Designer:  Ulquiorra
Original Creator: Jannick, HENDRIX, AD, Whalebite
Requires:  ES, AA, MM, EA, Aves, Ulquiorra's/Koiking's Goose Pack, European Expeditions (possibly)
Public Domain:  Yes
Language:  English
Bugs: None
Description:  Originally released as two separate packs, one featuring domestic breeds, the other threatened species. This duck pack contains updated versions of both packs in one file, as well as few extras.
Screenshot: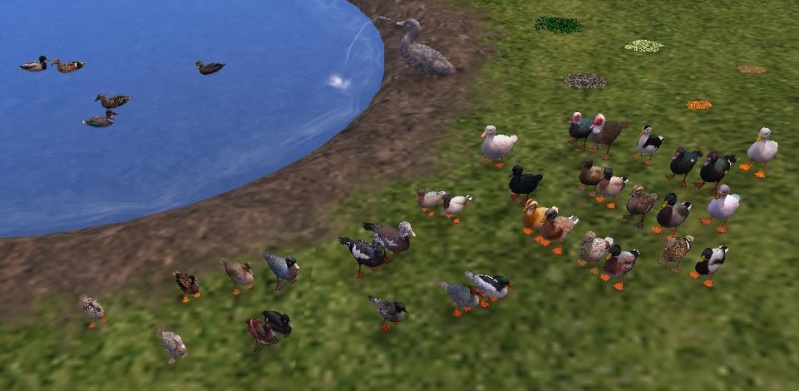 Download Link:
http://www.mediafire.com/file/8jrqyuo8er8vv0s/zzzzzzzzzzzzzzzzzzzzzzzzzzzzzzzzzzKoikingDuckPackWholeupdate.z2f
Hashtags:
#Duck
#Bird
#DuckPackWhole
#Koiking
#Ulquiorra
on Tue Aug 01, 2017 11:20 pm
The broken link has been replaced with a new, updated version of the pack.

Permissions in this forum:
You
cannot
reply to topics in this forum