on Mon Dec 14, 2015 9:31 pm
Message reputation : 100% (1 vote)
Designer: Silverwren
Original Creator: Silverwren
Requires: Zoo Tycoon 2 (I don't believe any expansions are necessary)
Public Domain: No, but if you ask me, I might give permission.
Language: English
Bugs: The skins stretch on the sides due to seam issues I don't currently know how to fix. Also, the ornaments float above the ground rather than sitting on it.
Description: A pack of six Christmas Ornament statues to add a festive touch to your zoo that your guests will enjoy.
Screenshot: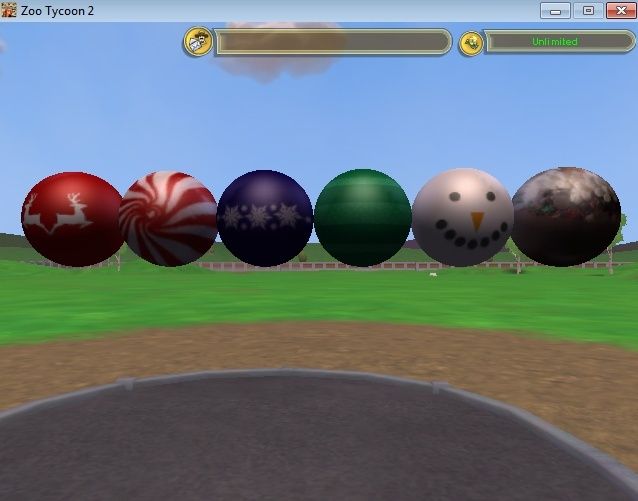 Download Link:
[You must be registered and logged in to see this link.]
Hashtags:
[You must be registered and logged in to see this link.]
[You must be registered and logged in to see this link.]
[You must be registered and logged in to see this link.]
[You must be registered and logged in to see this link.]
Permissions in this forum:
You
cannot
reply to topics in this forum