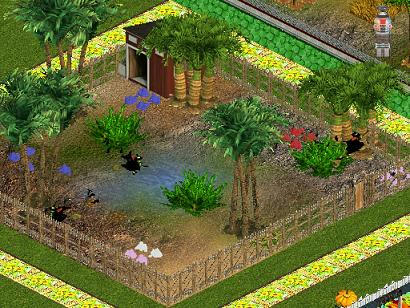 Creator/Designer/Author: JohnRN1
Original Creator: Blue Fang
Language: English
Type: Fantasy Creature
Bugs/Information/Notes: No errors to report.
Requirements: ZT1 or ZTC
Location: Non-Exclusive
--JohnT--
============================
Thank you for downloading the Halloween Witch. A
flying Halloween witch is just perfect to complete
your Halloween zoo. Or, just have her around all the
time...with a brew of little witches too.
"Move the .ztd file into the dlupdate (and not
dupdate) folder if one exists in your Zoo Tycoon
folder; otherwise move the .ztd file into the Updates
folder that is in the Zoo Tycoon folder."
The default is C:\Program Files\Microsoft Games\Zoo
Tycoon
Thank you to Fern and Jay for their invaluable
encouragement guidance, and expertise.
--JohnT--
Download Link:
http://www.mediafire.com/file/urw963qoloo1eqw/HalloweenWitch_byJT.zip