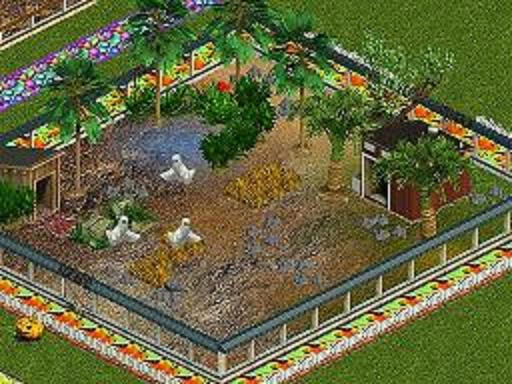 Creator/Designer/Author: JohnRN1
Original Creator: JohnRN1
Language: English
Bugs/Information/Notes: No errors to report.
Requirements: ZT1 or ZTC
Location: Non-Exclusive
=======================================
Thank you for downloading the Spooky Ghost 2. Your
Halloween zoo will be a "smash" with this flying
supernatural creature.
Spooky Ghost 2 is compatible with other JT Enterprises
Halloween creations. Check text files in each enclosed
zip file for details.
"Move the .ztd file into the dlupdate (and not
dupdate) folder if one exists in your Zoo Tycoon
folder; otherwise move the .ztd file into the Updates
folder that is in the Zoo Tycoon folder."
The default is C:\Program Files\Microsoft Games\Zoo
Tycoon
Thank you to Fern and Jay for their invaluable
encouragement guidance, and expertise.
--JohnT-
Download Link:
http://www.mediafire.com/?r5hr68yjaavj2t2